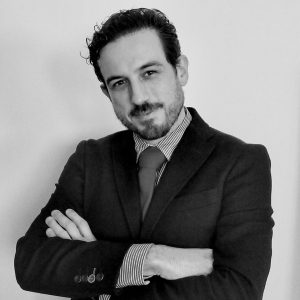 Juan Antonio Gestal Romaní
I am a Computer Engineer from Spain with a masters in Teaching and Business Administration (MBA). Recently I have moved to Dublin to progress in my career, taking on new projects and challenges. I have many years of experience in creating mobile applications, websites and other types of software, and specialise in the creation of mobile applications for iOS.
Development of technological projects, management of digital media and training.
I have programmed apps, video games and websites for both my own and custom projects.
9/2012 – 3/2014 —Banda Ancha RTVG —

Regular collaboration in the Banda Ancha (an IT Program) of Radio Television Galicia.

9/2006 – 6/2007 —RedKampus —

Responsible for the commercial area of the University of La Coruña. Commercial work and organisation of events dedicated to students.
2017 — Little Red Plane —

An arcade game for iOS.

2014 — SIGUE 

— App for iOS that guides patients from the door of their home to the doctor's office. Uses internal geolocation in hospitals.

2013 — Retromines 

— A clone of the Minesweeper has reached the top 50 in games in the App Store in the rankings of Spain and South Korea.

2007 — Pixfans.com — 

Creation, administration, editor management, content writing and advertising campaign negotiations at Pixfans.com, an online video game medium that has served more than 65,000,000 pageviews.
Spanish and Galician — Native languages.
English — B1. Cambridge. I regularly read 

technical books, magazines and technological news in English. I program using English names and am linguistically confident in the field of computer science.

Portuguese —

 Due to its similarity with Galician, I can have fluent conversations in Portuguese.
European equivalent Full Driving Licence holder.

Hobbies: Chess, programming, football, music, reading books and creating retro games.